Quality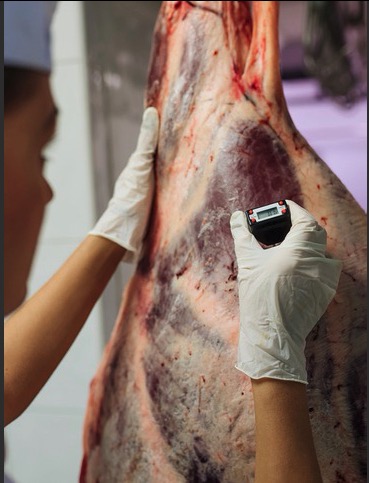 Al Mawashi is one of the most known supplier of meat in Kuwait and UAE. In this industry, We are well aware of the consequences of unsafe and unhygienic food, so here at Al Mawashi, we make sure to deliver the best quality meat that is safe to consume. Good Quality does not cost, it pays!
We have our team that tests and screens the products, we analyze the raw material and test them until they are finished and packed. These tests act as a mirror depicting us as the outcome of hard work. After screenings at various levels, the quality assurance team deems the product fit for consumption. Any product that fails to meet the set quality criteria is discarded from the batch. The quality assurance process involves microbiological and physio-chemical tests right from the raw material, to processing, manpower, and finally the finished product. Our products have also been approved by third party quality tests and municipality tests. We strive to enhance, improve and develop the quality of our products by constantly keeping it at par with the ISO regulations making us an ISO certified vendor.
ISO is a quality check certificate given by the food management system to various food chains and organizations. It demonstrates that food provided by an organization is fit for human consumption. This certification applies to all organizations that are involved in any kind of food business as it sets the mandatory standard that is required by food to be safe for consumption.
AL Mawashi is ISO certified, that covers the below-mentioned criteria:
1. AL Mawashi operates, maintains, and implements as per the requirements set by the ISO so the customers get safe food.
2. Al Mawashi complies with regulatory food safety requirements.
3. We follow customer agreed on requirements to ensure full customer satisfaction.
4. Our product is safe to consume and comes under the standard and regulations set by the ISO standard.
5. The hygiene at Al Mawashi is maintained as per the regulations set by ISO.
6. Our quality assurance team checks the products right from the beginning of the process of cleaning, cutting, processing, and packaging.